Graphic Imaging Services
At Graphic Imaging, we offer a wide variety of services to suit your every printing need. From packaging design to large format printing to fine-art reproduction, our state-of-the-art facilities and capable staff provide premier printing service.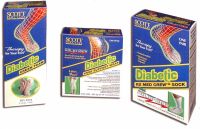 Package Design
Conceptual ideas to visual solutions.

Packaging and label design, from concept to prepress with intermediate proofing and packaging prototypes capabilities, to final printing.
The Visual Impression of a product is very important to the market that you are directing it to.
The expertise in designing a package begins with the initial knowledge of the market you are trying to reach. Then taking that initial design to the next step, and that is knowing the printing process and material you are printing on. You must then create that design for printability. Creating a family of products and keeping the consistency to those products is crucial.
And having the final design reflect on the final printed material.
A Packaging Source for all capabilities through design, production and prototypes to final printing.
Delivering the right Package to the right market.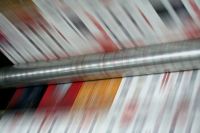 Pre-press/Proofs/Plates
At Graphic Imaging, QUALITY prepress services and experts with Digital Files, so that your output will print right and look the best. Using programs including; QuarkXpress, Adobe Illustrator, Adobe InDesign, Adobe Photoshop .
At Graphic Imaging, we have the ability to receive files in a wide variety of formats and mediums. Files can be sent to us via e-mail, FTP, CD-ROM

With each file that is sent to us, we run a preflight check to make sure the file is correct and is able to be worked with.

Working in both Mac and PC platforms in a variety of programs means more flexibility in working with your files.

If your image files are in need of color correction or manipulation, Graphic Imaging can provide the expertise needed. Our attention to detail ensures a high quality image.
Products available for output;
Digital Flexo Plates, Flexo Printing Plates and Stamping dies
Film output at a high resolution of 2400 dpi with 200 line screen
Film imaging from 8.5² x 11² up to 36" x 48"
Various screening technologies including Hybrid screen, Stochastic, Balanced and Adobe Accurate
Trapping, Imposition and/or step and repeat formats
Digital Match Print Proofs
Digital Prototypes
Large Format / Signage
Have you ever found yourself in need of printing something larger than your standard desktop printer can handle? For businesses, large format output can be crucial for projecting the proper image. Graphic Imaging provides large format output at incredibly high resolutions. With capabilities of outputting as large as you need, larger than life, the possibilities are practically endless.
Graphic Imaging now outputs large digital proofs for sale promotions and trade shows. Mounted and laminated in your choice of material, the result is a breathtaking sale promotion or trade show booth.
Working closely with the staff of Graphic Imaging, the experts in large format design, Graphic Imaging uses a digital color system at a high resolution to provide you with larger than normal images.
For your next event
Tradeshow banners and graphics
in-store point-of-purchase displays (retail store displays)
courtroom graphics
research posters for medical, scientific presentation
event signs and promotional signage
outdoor banner display
presentations
business or personal artwork display
anywhere you need to display large photographic-quality image.

For large format output, Graphic Imaging is your source! We can provide any size output.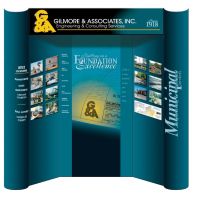 Trade Show & Exhibits
Graphic Imaging now outputs large digital proofs for sale promotions and trade shows. Mounted and laminated in your choice of material, the result is a breathtaking booth.

Trade show displays, trade show booths, pop-up displays, portable trade show exhibits, banner stands and exhibit booths are all available to rent or purchase.

We can provide you with the visual solution for your next tradeshow event.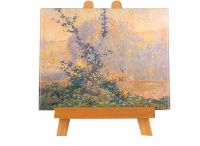 Fine-Art Reproduction
Graphic Imaging offers beautiful reproductions of your watercolor, pastel, oil, pen & ink and pencil originals on uniquely textured, acid-free 100% cotton rag papers or canvas (stretchable for framing) to match your style and medium.
Scanned directly from your original(sizes up to 8' x 8') in one scan, and printed (with Certificate of Authenticity) at extremely high resolution with UltraChrome inks, make for a winning combination.
Consistent, vivid color and incredibly fine blends, mirror your vision, and make cost-effective limited editions a reality. Originals can be enlarged or reduced and UltraChrome inks are rated lightfast up to 100 years under glass.
All original artwork, digitized and printed at Graphic Imaging, goes through a meticulous proofing process that results in a reproduction that mirrors the vision of the artist.
Our knowledgeable staff will be happy to answer any questions you may have about our fine art reproduction services.